Fund a farm in your neighborhood!
We're planting 50 fruit trees in the Tri-City Area!
Hi! We're New Garden Farms, a nonprofit solving food insecurity by weaving micro-farms into neighborhoods and donating the harvest to food banks.
We're planting 50 fruit trees across the Tri-City Area as apart of our "Eat Your City!" pilot program.
We need your local support for the program to be a success!
What is the "Eat Your City!" Pilot Program?
We're changing how we grow and consume food! Given the climate and area we live in, the opportunity to grow fresh food in our community is endless. Integrating farming into city landscapes enables us to eat hyper-local in a sustainable fashion.
Plant 50 fruit trees across the Tri-City area.
Participants must have an existing edible plants for us to harvest.
90% of the harvest is donated to local food banks. The remainder is shared amongst participants.
Usefull data is collected from each micro-farm using environmental sensors and online software.
Our donated produce has a smaller carbon footprint than store bought food, and is harvested at peak ripeness.
Depending on the variety of tree we plant, we can expect a harvest for the next 30-50 years.
What is hyper-local food?
Hyper-local is food that is grown in close proximity to where it is consumed. Adding hyper-local produce into our diet cuts the cost of transportation, reduces carbon emissions, allows us to trace our food source, and provides fresher produce.

Reducing Food Insecurity
By transforming underutilized land, we're creating all access to home-grown food for communities. Edible landscapes transform private land, city land, churches, schools, and other community hubs into micro-farms!

Regenerative Farming
Regenerative (or natural) farming relies on nature to revitalize the soil and rebuild a healthy planet. This happens by mimicking how nature thrives on its own. With this technique, human involvement is very intentional and meant to enhance nature rather than fight against it.

Earth-Conscious Technology
When used carefully, technology is very valuable! We're using tech as a tool to monitor and enhance our micro-farms in an environmentally conscious manner. We're also building a publicly available database of our findings as well as a way for local growers to connect and share their bounty.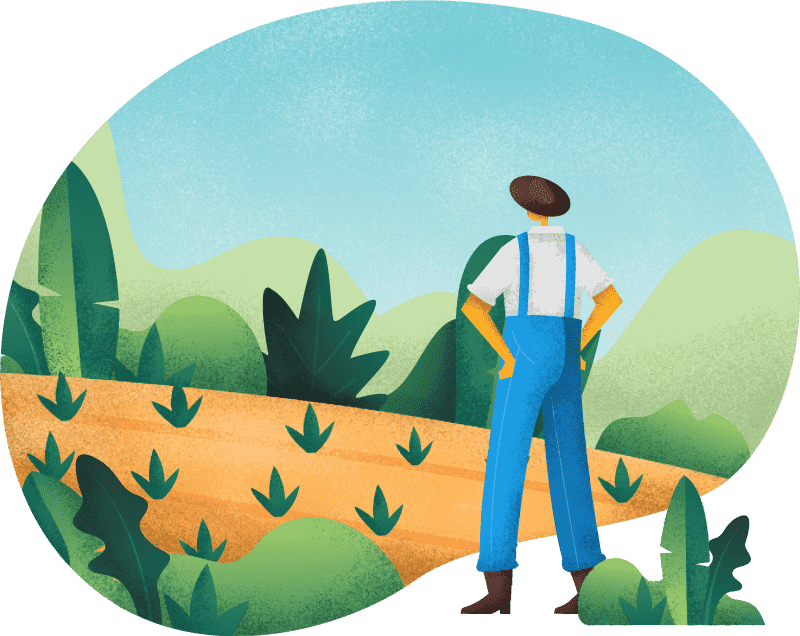 We're proving people can grow healthy food at home and save money by supplementing groceries with home-grown produce. Our goal is to help eradicate food deserts and make a positive impact on the environment.
Positive environmental effects  |  Native wildlife  |  Water conservation  |  Carbon sequestering  |  Soil health and air quality  |  Grocery savings  |  Healthy lifestyle